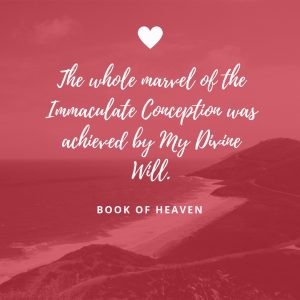 +
Dear Readers (Priests, Nuns, other Religious, and Laity),
I have not sent out any "Messages of Gold" for a while, due to doing a great amount of research, and trying to organize it for printing. This new research involves historical facts, Warnings from Heaven, the predicted, present state of human society, and the coming, enormous acts of purification, as God prepares a great and glorious Resurrection of His Church on earth.
The purpose I have in mind is to provide solid, credible information on those topics, which can be of help to many and a possible aid to help some of the younger generations to grasp the realities of our times and possibly bring some comfort to their parents.
I can only guess when this proposed document will be completed or if it will be completed.
___________________
The Two Important Attachments
One of the attachments is a talk given in the city of Loreto, Italy, some years ago, which can provide a lot of insights into the Mystery of the Divine Will as It regards Mary and Her role as Mother of God, especially for those who are new to the knowledge of the Gift of the Divine Will.
And it seems that it will be a good means of refreshment in key aspects of living in the Divine will for many who are already acquainted with the knowledge of the Gift of the Divine Will.
Note: This attachment about the Divine Will and the Immaculate Conception is 14 pages long. Therefore, it would be good to read the first seven pages, then consider possibly reading the last seven pages later.
______________________
The other attachment was sent to me by some friends this morning, and I found it very valuable, because it relates what Jesus told St. Catherine of Sienna about Reverence for Priests both good and bad! It will be very, very helpful to our soul as we all suffer and pray through the present, great crisis in the Church.